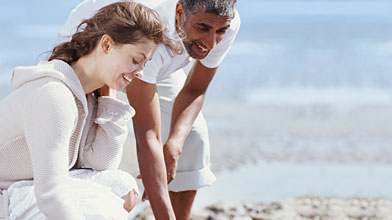 "Hi - I'm Nadim. I'm married to Rana with two teenage children and we live in a large house in Jounieh.
Knowing the kids are all almost ready to leave home and go abroad to college it's time for us to start thinking about our future and our retirement. I'm working for the same company that I started with 14 years ago which I enjoy, and although my wife doesn't work, we have a reasonable level of savings. My job has taken me all over the world but I'd like to be able to visit some of those places again when I retire. This time though, I'll be able to take my wife so that we can both enjoy the experiences.
We want to make sure that the savings and investments we make in the next few years give us a comfortable retirement, without eating into money we'd like to leave for the children – and, with any luck, the grandchildren too!"
Want to know more?