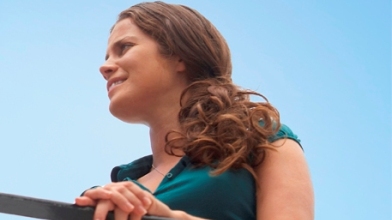 "Hi, I'm Leila and I'm married to Khalid for 8 years now. Last year, we finally bought our own villa. It was the dream house that we always wanted - large and with a beautiful garden for the children to play in.
When we bought it, we used up some of our savings and the rest of the cost, we funded through a mortgage that our bank provided.
Life was fine, until one day the news of Khalid's accident shattered our peace. He was badly injured and was in hospital for over 3 months before he was allowed to come home. Our doctors tried their best but because of the seriousness of his injuries, he was permanently disabled and confined to a wheelchair.
All through this time, both Khalid and I knew that our biggest problem was going to be our finances. Our medical insurance covered the cost of our bills, but now that Khalid can no longer go to work, we needed to figure out how we'll manage our expenses. My salary can pay the day-to-day bills, but was not enough to cover the installments for the house.
I called my bank to find out what my options were and I was pleasantly surprised when they told me not to worry. They explained to me that along with our mortgage, Khalid had purchase a mortgage insurance cover and because my husband can no longer work, this insurance will re-pay our entire mortgage outstanding - in full !
Knowing that the mortgage will be paid off has lifted a huge burden from my shoulder and I can now focus on taking care of my family and helping my husband."
Want to know more?